Accessing a new Palo Alto
Out of the factory the Management port is set to a static address of 192.168.1.1
Connecting your laptop and setting a manual IP on the same range allows you to access this interface. The default credentials are admin for both username and password.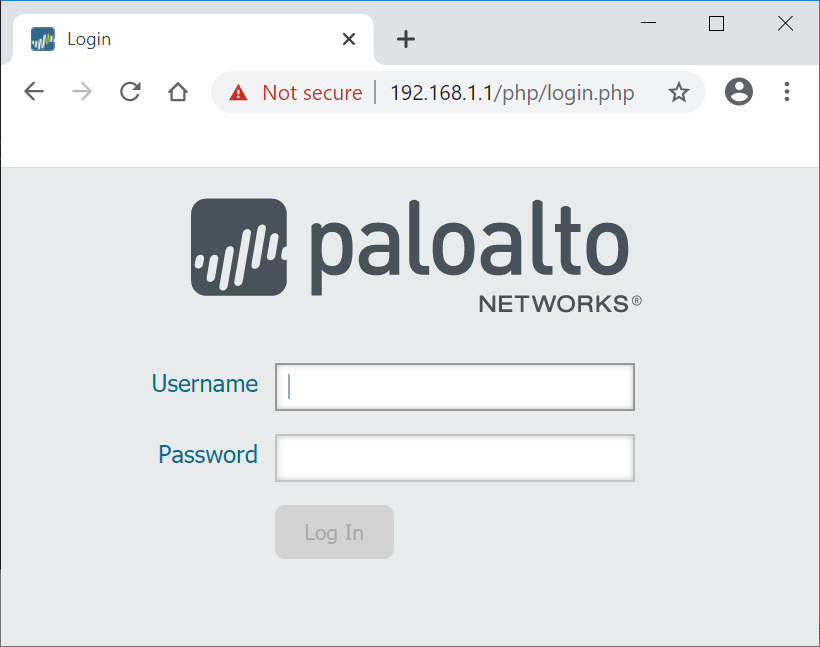 Once you log in, you'll be asked to update the default admin account password: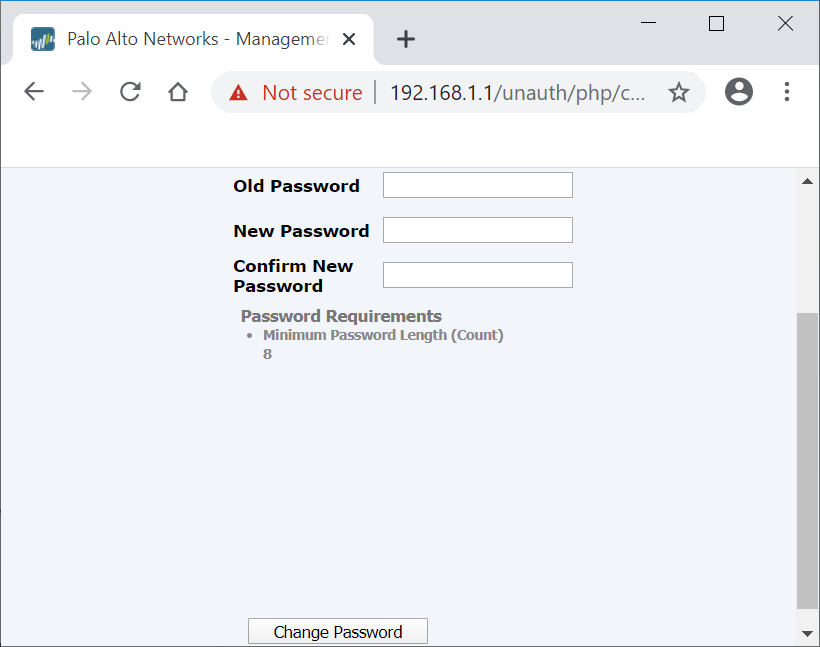 Once in you can set your own IP information under: Devices > Interfaces > Management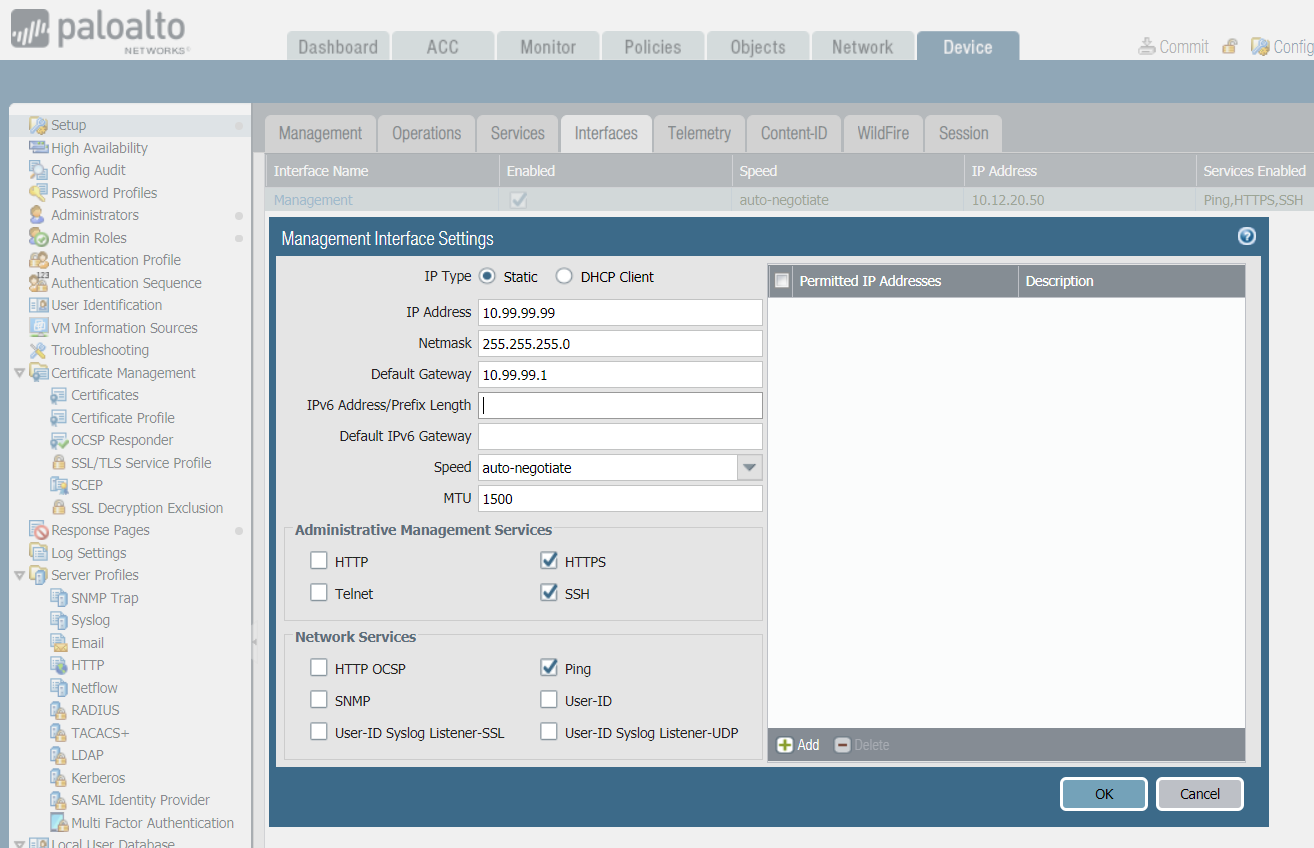 Commit the change, and within a few minutes, the device will be operational. Just plug it into your live network, and you should be good to go.