Reset an APC AP9630 / AP9631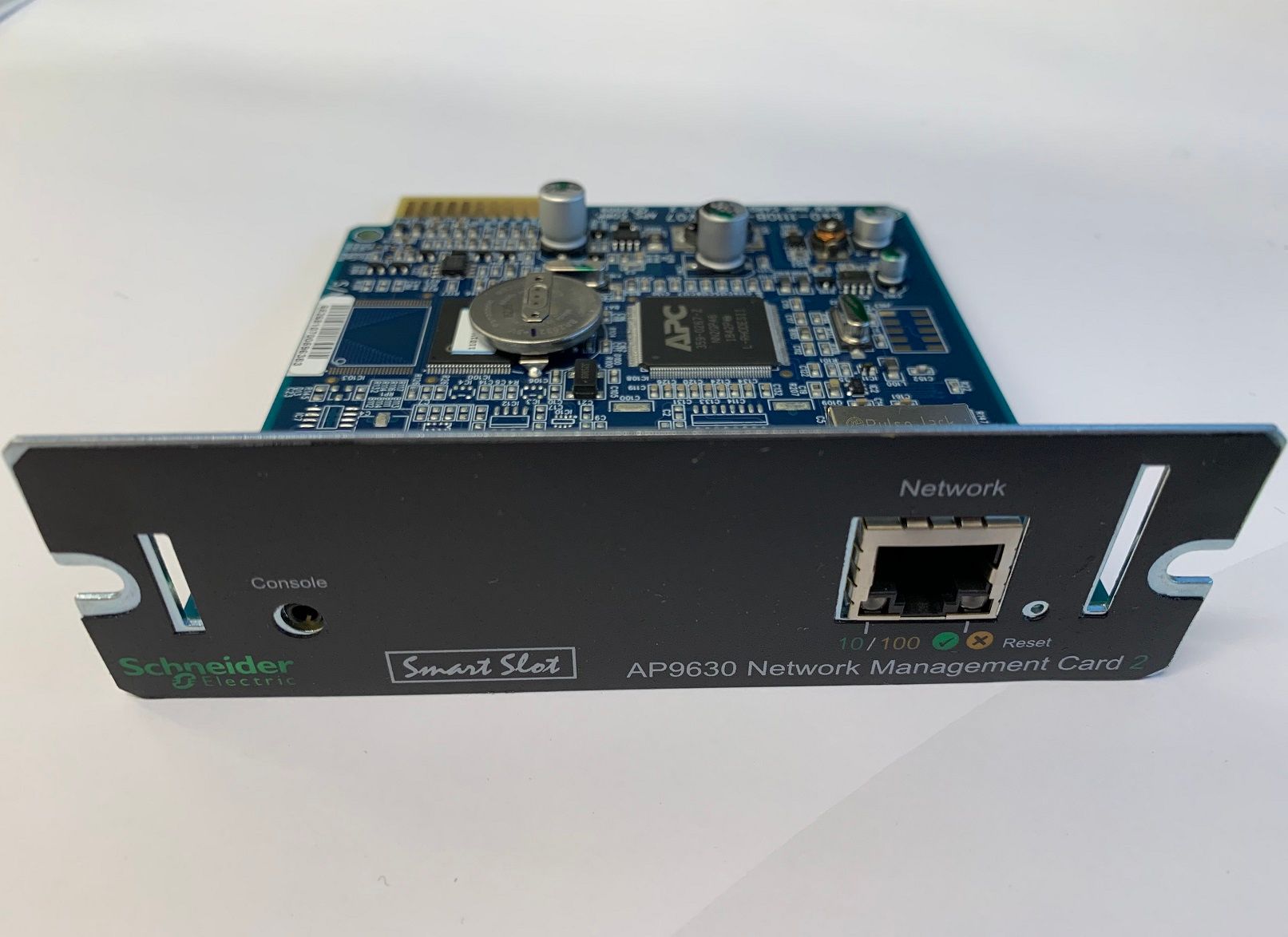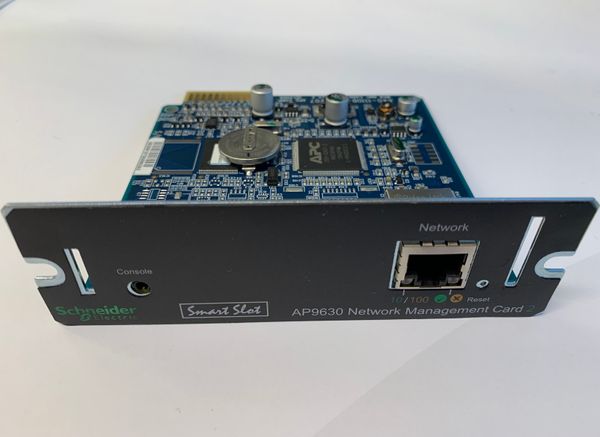 Having had the web interface error out the management card of the APC device could not be rest using the GUI. Since breaking out a serial cable is too much hassle there is a handy reset function on the back of the card itself.
Two types of resets are available:
Hold the reset button for 5-7 seconds. Resets only the password.
Hold the reset button for 20 seconds. This will restore the card to factory default settings including switching back to DHCP mode.